WE PROMISE ...
IT'S GREAT FUN OR IT'S FREE!

NOW CHECK THIS OUT FOR A DEAL THAT'S SKY HIGH!!!
Simply Buy Either of a 90 or a 120 Minute Flight To Receive A Complimentary Holiday Accommodation Voucher Valid For Up To 8 days & 7 Nights In Any One Of 27 Four Star Hotels Of Your Choice Right Across Australia, Asia, Fiji & New Zealand.

That's Right, The WA Border is Now Open & We're Giving You Good Reason To Get On A Real Plane!

Use it Yourself or Gift it!



Destinations Are Subject To Availability.
Other T's & C's Apply.
Limited Quantities - Be Quick!!!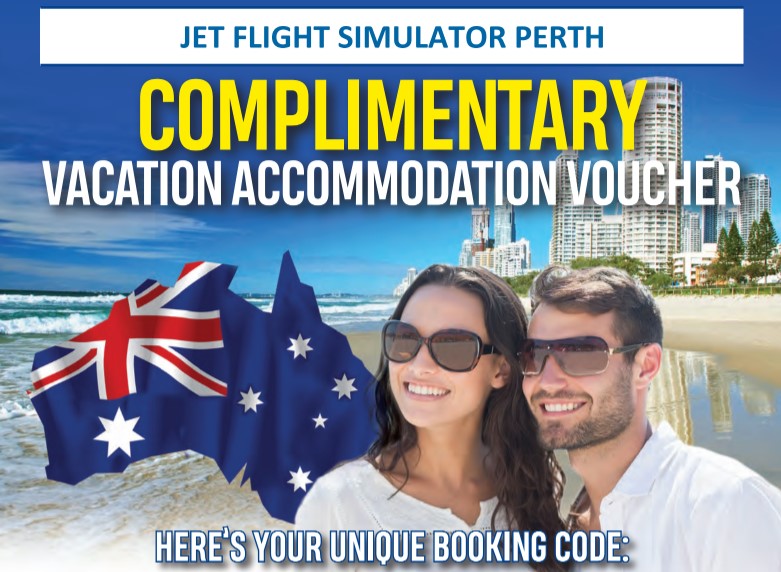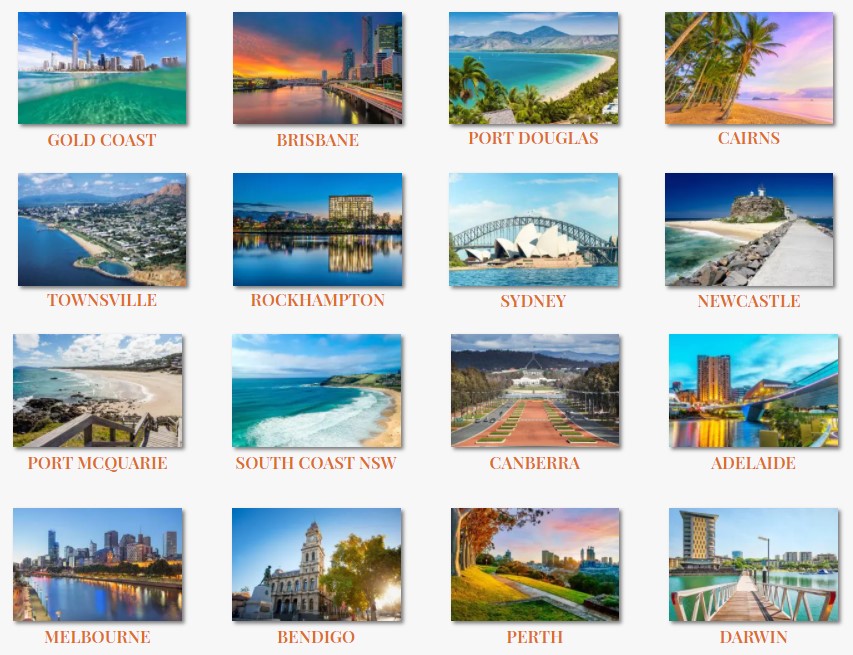 Feel the adrenaline pumping thrill of flying a powerful jet airliner as well as many different types of aircraft both large and small, propeller or jet powered.

So why not ask for example, to go for a spin in our F22 Raptor fighter jet or to fly over tree tops in a small single engine or is a water landing more your thing?

Either way, take Command and see first-hand what it is like to be an Airline or Fighter Jet Pilot and face the same exciting challenges they face. Modern Aircrews are highly trained to ensure your safety. Get a taste of the well-oiled machine both within the cockpit and beyond which ensures your safety and transports you swiftly across the globe. Perhaps you are considering a career as a Pilot or are purely curious. Let us give you the bug and the thrill of the career we enjoy. Not considered becoming a Pilot? Maybe after your flight experience with the Jet Flight Simulator Perth Crew, you will!
Onlookers are Welcome!
Bring up to four of your your family and friends to join you right the inside the simulator room (not herded into another room, forced to watch on tv as occurs elsewhere). That's right, they'll be sitting right behind you or even standing and looking over your shoulder in the Captain's seat. We even let them have a quick go (that is, if you don't mind). Either way, we often see them grabing hold as the aircraft manoeuvres through the air, immersed in the experience almost as much as you are.

Yep, it's that real!

We've been asked "how do you make the floor move?" The floor is solid and is therefore a safe platform for participant and spectator alike but your brain may tell you otherwise. Don't be surprised - we never are!

Safer Than Driving!
Perhaps the thought of flying worries you? Fear of flying, or Aerophobia, is common. Let us show you the safety features with all the checks and balances in place. Challenge and response. Check, check and re-check. Familiarity with the equipment and techniques used to ensure your safety will put your mind at ease. Fly-in, Fly-Out and dread it? Remember, the most dangerous part of any Commercial flight is the drive to the airport - by a long way. And as the Airforce used to say in their recruitment ads "Familiarity Breeds Awe!"